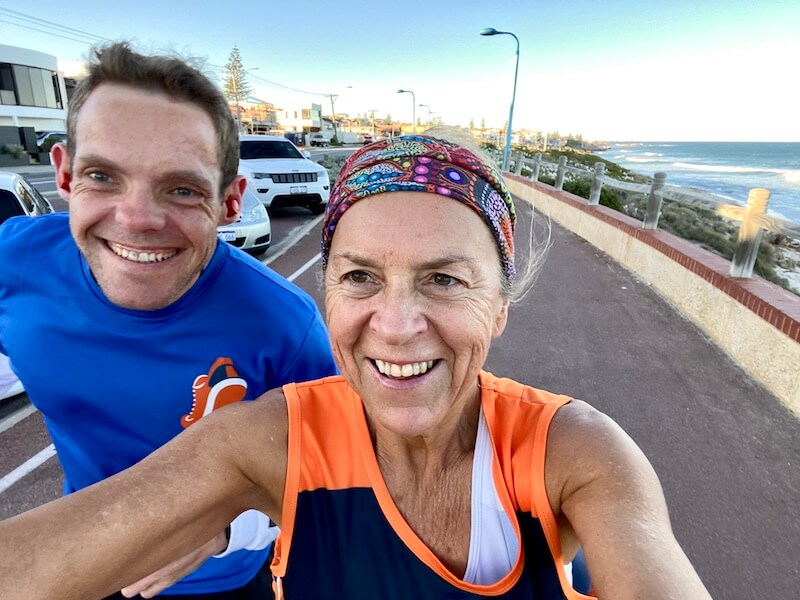 This has been quite a week and a rewarding one at that!
I've really focused on strengthening my core and legs and continued with plyometric training. This has left me sore at time but I can really feel the difference when I'm running. My form is better, I feel stronger and can keep a more consistent pace. This week my calorie intake has continued to go up as I burn up more energy. But I am focused on healthy eating. I start off with porridge every morning and then include snacks like bananas, slices of avocado (full of healthy fats) and a pea protein supplement. Eating well making running further possible!
I did my usual group training with On My Feet during the week – but I knew that Sunday 16 July – my long run day was going to be a challenge.
Running the 20km was amazing! When I woke up – it was really cold and finding the motivation to get out of bed was tough. Thanks so much Brian, one of our On My Feet peer mentors for coming to pick me. Kath, our CEO had arranged that we would run with the Perth Triathlon Club (PTC) from City Beach, towards Scarborough Beach and beyond. Chairperson of the PTC , Kaz was there to welcome us and off we went.
The freezing wind bit right into us and it took a while to get going since I couldn't even feel my hands. I felt comfortable throughout, not setting any speed records but just plodding along enjoying the most beautiful scenery. As the faster PTC guys who reached the turn-around ahead of us, made their way back – they cheered us on. At the 10km turnaround point – I had once of the Science in Sports gels that PTC had donated to On My Feet when we had our launch event last week. With this boost of energy and having the support of Kath and Brian by my side, as well as PTC members Stefan and Jana, encouraging me all the way – there was no way I wasn't going to finish my 20km.
Then the head coach of PTC, Debs came out on her bike and also cheered me on 😀! I finished the run feeling elated and was treated to a delicious breakfast by the PTC guys. They are just amazing and it was awesome sitting there talking to like-minded people. It reminded me of why I do this – and that social connection is one of the most important parts for me. Connection is the opposite of addiction and it leaves me feeling like I am part of something very special.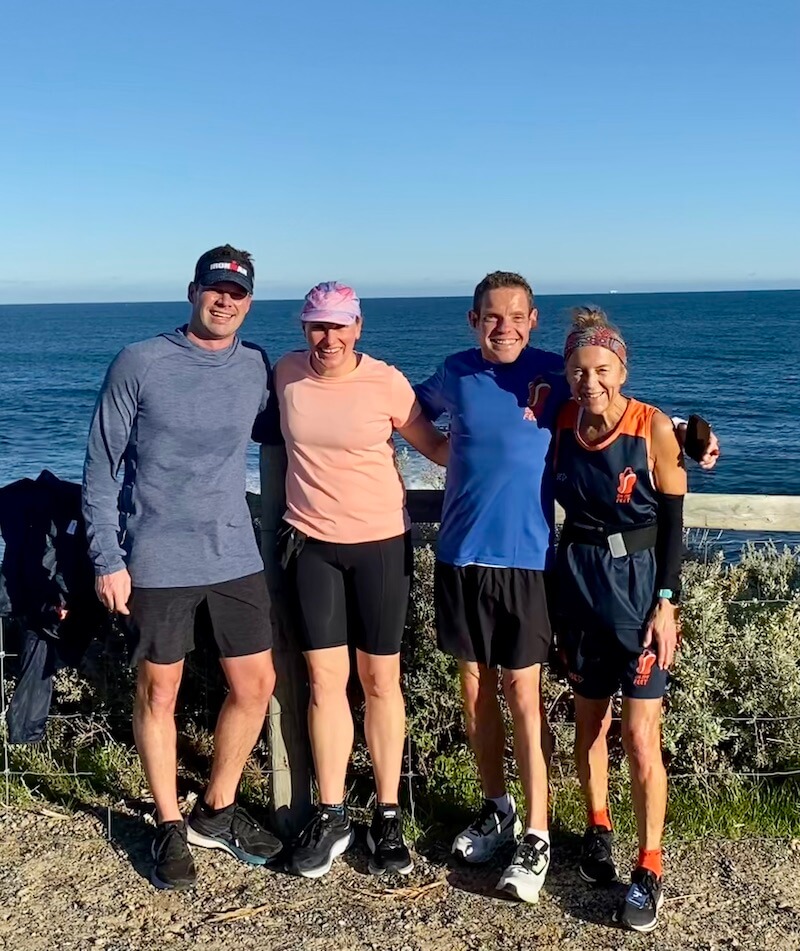 I have to say my legs are incredibly sore now – so Monday is definitely a rest day.
I keep feeling blown away by the distances I can now run! It's way further than I could even comprehend walking in a day. This thought keeps popping into my head during runs and it gives me a sense of achievement and motivation to keep going as I think of the finish line at the end of Sydney marathon.
If you'd like to help me get to Sydney marathon, please consider making a donation by clicking on this link to my fundraising page https://sm23.grassrootz.com/on-my-feet/benjamin-piggott
Another way you might want to help On My Feet, is by purchasing some of our really trendy socks online at https://www.onmyfeet.org.au/shop Every pair of socks helps transform lives like mine.