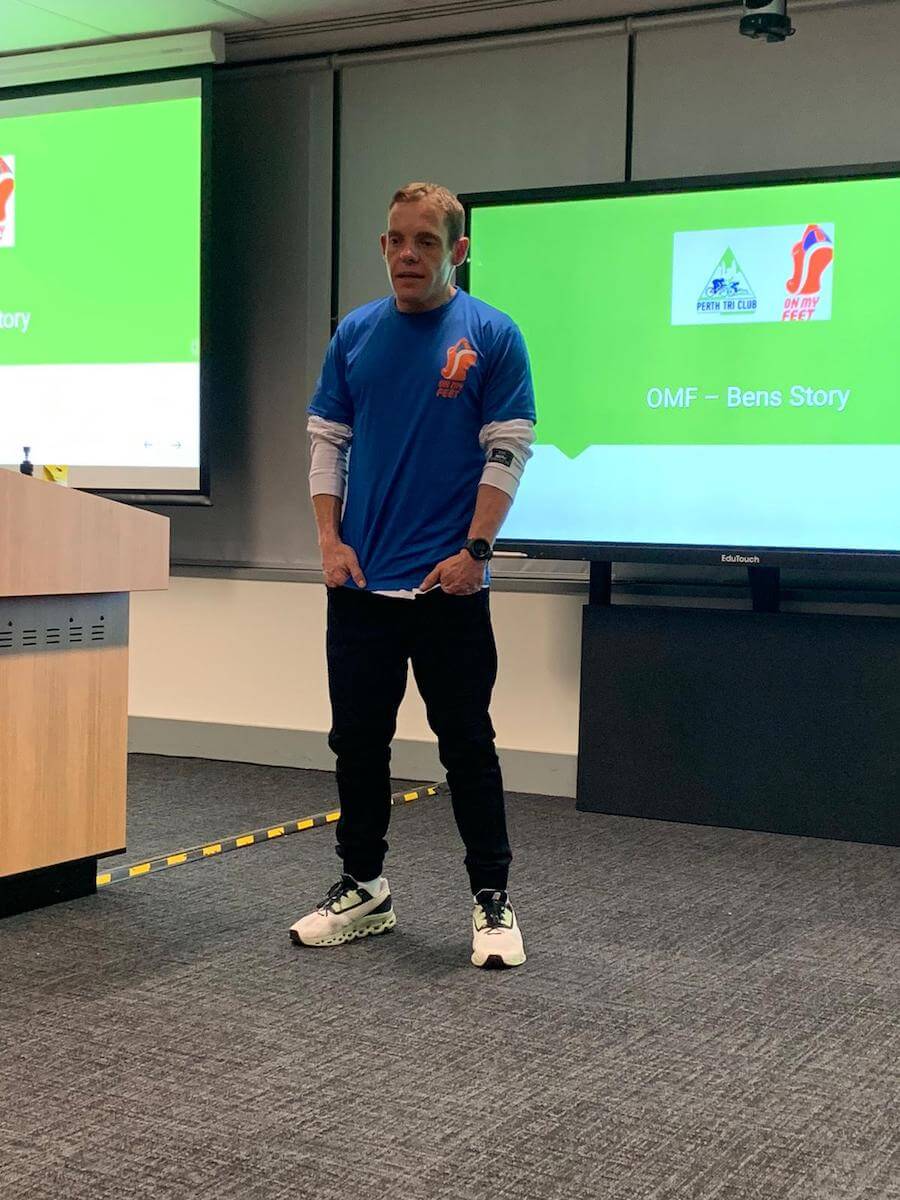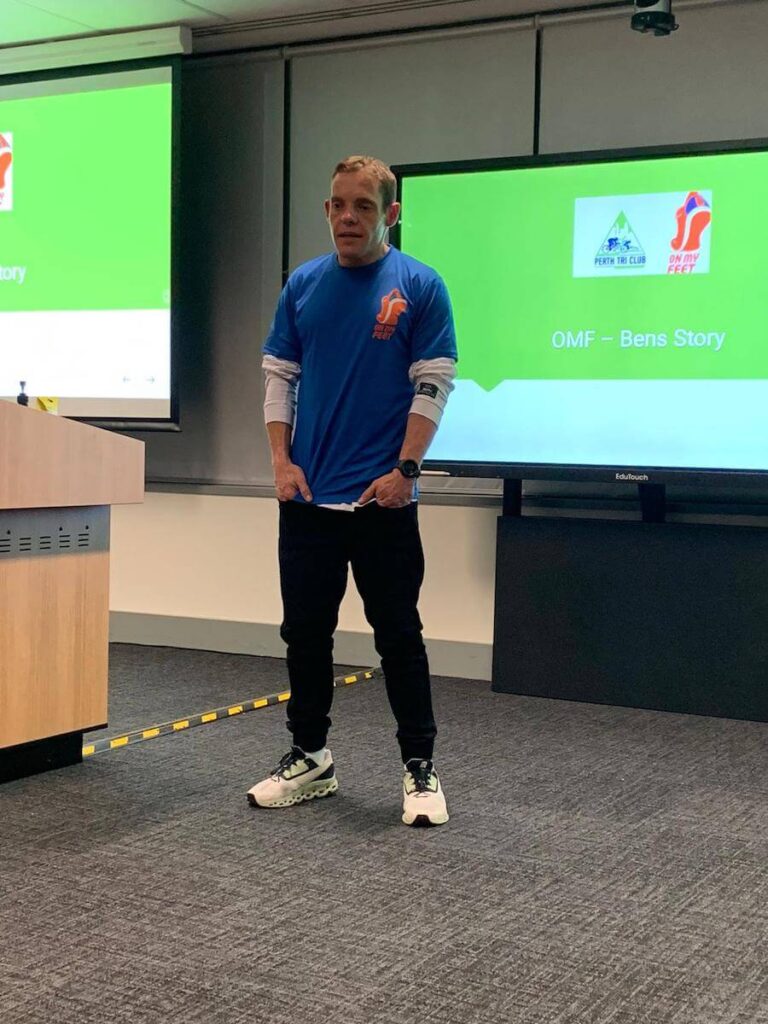 This week has been a great week of training and I am right back into the swing of things. I've decided to drop back on some of the upper body strength training and refocus on plyometrics for my legs (e.g. box jumps) and to do more core training. I am loving the motivation from the instructors at the ARC. At Tuesday evening's training sessions at Moort-ak Waadiny, our On My Feet coaches had us doing a mix of endurance and strength training. So I did loads of push ups, squats and planks in between laps around the track. I always love these combo workouts. Plus we had something to look forward to after training – a free burger from Grill'd every first Tuesday evening of the month! Sharing our burgers and chatting – gave us an opportunity to chill out together and it was such a positive vibe. Thanks Grill'd! I find that I am as excited about catching up with the OMF squad, as I am about training for the Sydney marathon, which shows just how awesome all of them are.
On Wednesday night, we had a workshop to launch the partnership between the Perth Triathlon Club (PTC) and us. These guys are very community minded and want to get involved with us. It was much bigger than I expected but blew me away how motivating they were with lots of similarities too. I had been asked to share my life experience with everyone. I struggle with public speaking at the best of times and found myself getting quite emotional explaining to a group of strangers just how much OMF has helped me change my life. But I did it! The overall feeling after the event was one of inspiration having listened to some awesome guest speakers and our own peer mentor Paula. She has experienced very tough challenges to get to where she is now.
On Sunday – I took part in the West Australian Marathon Club (WAMC) Col Junner 10km race. They give OMF 10 free entries because of our partnership with them ☺. As usual, I was nervous before the race and unfortunately, even though I knew I shouldn't try something different on race day – I ate a big breakfast! So the first 7k were a real struggle and I was trying not to be sick! After that I felt good but it was hard to get into that race mode. I loved all the support and it was really exciting to see some old OMF faces and new participants showing great potential and just beautiful people with great attitudes. I added on an extra 5k after the race to make this run a longer one. This week has been good but next week is going to be great 😃.
If you'd like to help me get to Sydney marathon, please consider making a donation by clicking on this link to my fundraising page https://sm23.grassrootz.com/on-my-feet/benjamin-piggott
Another way you might want to help On My Feet, is by purchasing some of our really trendy socks online at https://www.onmyfeet.org.au/shop Every pair of socks helps transform lives like mine.